This post is written mostly written for my sisters. Keila just moved across the country to start a new job/school program as a Caterpillar Diesel Technician. Seriously cool! Ashley just married into the family. She and Bryton are starting the "poor married college students" life. They both could benefit from saving a quarter here and there. Maybe you can too!
I am by no means a "Crazy Coupon Lady." I just like saving money on things that I need and buy anyway. So, here are a few tips from my own experience.
Tip #1: Never go grocery shopping hungry. You'll buy more than you need. Period. End of story. Especially don't go shopping with your husband if
he
is hungry. You'll really buy things you don't need.
Tip #2: Never go grocery shopping without a list. I usually sit down and make a list of five or six meals that we want to eat over the week. Then I make a list of all the things we'll need to have on hand to make those things. Don't forget to add your staple items, too. Eggs, milk, bread. The basics. If you go shopping with a list, you are less likely (though not certain) to get everything you need. Plus, you're also less likely to buy what you don't need. You won't buy that package of cookies because you won't even need to go down that aisle. I look at my list, put my blinders on, and head for the next item. Don't let the grocery store win by luring you into buying what you don't need!
Tip #3: Buy store brand. Generic brands tend to be cheaper and usually just as good. There are only a few things we are particular about and buy name brand. Find out what those things are for you, but save on the rest!
Tip #4: Use coupons and cash back apps wisely. Don't use a coupon unless it will save you money. Doesn't sound like it makes any sense, does it? But really...coupons are usually for name brand items and sometimes it won't save you any money if you usually buy store brand. Also, don't let coupons influence you to buy something you wouldn't buy without the coupon. Make your grocery list before you look at coupons and only use coupons for the items already on your list. The best way to use coupons is to use them in conjunction with cash back offers! So here's what I know...
I use
Coupons.com
to find and print coupons. You can print two per item, per computer. I don't pay for the newspaper to get the coupon inserts, but if you have access to them, by all means, use them too!
Next, cash back apps!
First, Walmart Savings Catcher...
If you shop at Walmart, this is a great way to get some money back. Simply download the Walmart app. (
iPhone
or
Android
links here). After you shop, open the app, tap "Savings Catcher," then "Scan a Receipt." They'll check prices at other stores and give you back the difference (as a Walmart gift card) if there is a lower price elsewhere. I still price match my produce at the store because it doesn't work on Savings Catcher.
Next favorite,
ibotta
!
Ibotta
is awesome. You look at what offers they have available, unlock the ones you want to do, shop, scan the items and receipt that match the offers, and then get cash back! Not only that, but you can create a team by linking to Facebook and get bonus cash when you and your team reach monthly goals. There are other bonuses and incentives for specific offers too. Make sure to use my referral code to get a referral bonus! (vqwtlkq)
My favorite thing about SavingStar is the weekly produce deals (20% back) and the freebies! Think free candy bars, free baking soda, free ice cream, or whatever else is the freebie offer. (
iPhone
and
Android
links here)
Checkout 51:
Again, pretty self explanatory. Choose an offer, shop, scan your receipt, get cash back. Love it! (
iPhone
and
Android
links here)
Groupon has a cash back app called Snap.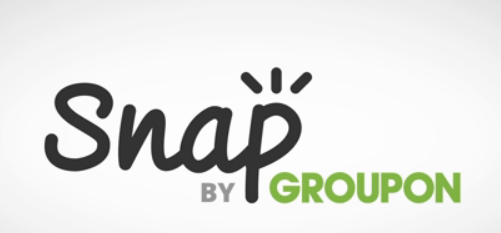 Shrink is another.
It's not my favorite. The products they have aren't things I usually buy, but they usually have some generic ones to (eggs, milk, cheese, etc.). They'll give you $1 if you use my referral link:
https://bnc.lt/m/6jjCFasu4l
It's worth a try!
Shopmium:
Similar to Shrink. They have good offers from time to time. They'll give you a free Lindt chocolate bar if you use my referral code (YFCFEGQR). You know you want one! (
iPhone
and
Android
links here)
Mobisave is a newer one and there is a waiting list, but it's worth the wait!
They have great offers I things I use all the time. (They are currently available on
iPhone
but they're working on
Android
.)
So there's what I know. Cool things start happening when you combine things. For example, I ought diapers on clearance, used a printed coupon, and then got the cash back offer on Mobisave this week and guess what? Free diapers, plus coupons inside to use next time! You won't always get free items, but I promise the quarters really do add up! Just on ibotta, for example. I have got $167.60 back and I've been using it just over a year. It works! I may be addicted.